If you want to know about the Riyadh prayer times then right over here, we will let you know about the updated prayer timings of this city. You can check out the details right from and then you can start offering your prayers at this mentioned time. It is this Islamic fact that prayer (Salaat) is a vital and most essential pillar of Islam. Muslims all over the world perform prayer 5 times in a day, they are Fajr, Zuhr, Asr, Maghrib, Isha. If Muslims want to know about the Saudi Arabia, Riyadh Islamic prayer timings then they just have to set their city latitude and also longitude and then right away they can get the prayer times. There are some conventions that finalize and get done with these prayer timings, their names are:
Makkah
Karachi
Egypt
MWL
ISNA
Tehran
Jafari(Shia)
Here will be sharing the details that what are the Riyadh prayer timings, you can have a look at this information. We will also be telling you the time zone and also the latitude and longitude details so that you yourself can make an estimation about the prayer timings:
Time Zone:
(GMT+3 hours)
Country:
Saudi Arabia
City:
Riyadh
Geographic Coordinates Of Riyadh, Saudi Arabia
Latitude:
24.6333° N
Longitude:
46.7167° E
Coordinates Of Riyadh, Saudi Arabia in Decimal Degrees
Latitude:
24.6408333
Longitude:
46.7727778
So, this was all about the Riyadh prayer times. Make sure that you get these tables and try your level best that you do not miss out any pray. This webpage will be putting its 100% effort and attempts that all the Muslims in the world, despite of the fact they live in any part of the world, they may get in hand the exact prayer timings. In the same way, we have put up these Riyadh prayer timings.
Riyadh Prayer Times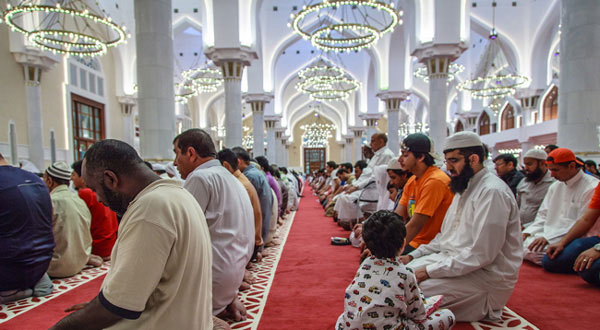 Asr Methods
Standard: Shafii, Maliki, Jafari and Hanbali (shadow factor = 1)
Hanafi:Hanfi school of tought (shadow factor = 2)
Riyadh, Saudi Arabia Qibla Direction
Qibla direction of Riyadh, Saudi Arabia is 244.304632 degrees from North clockwise.