Dammam is the capital city of one of Saudi Arabia's provinces more commonly known as the Eastern Province. It is considered to be one of the most beautiful capitals in the gulf as a lot has been invested in its natural and manmade beauty. Like all cities in Saudi Arabia, prayer times Dammam are strictly followed in this city. Saudi Arabia is followed as a role model for all other Muslim nations of the world which is why each city in Saudi Arabia makes it a point to emphasize on the prayer times just like the local authorities do it for prayer time Dammam. Some of the famous attractions in Dammam for site seeing is the Corniche alongside the beach and of course, the manmade Coral Island. Anyone visiting Dammam surely pays a visit to these two places.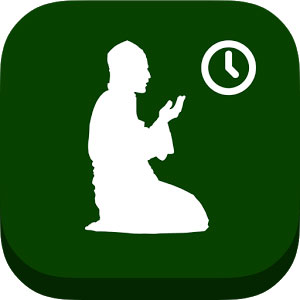 There are some really fun places for families to see in Dammam. If you have that travel bug in you and are in Saudi Arabia, make sure you incorporate a trip to Dammam in your itinerary too. The reason for this is that not only adventure and fun places for Muslim families but the provision to pray and follow prayer times Dammam are also given at each and every place. This is the surety where you know that even as a tourist you will not be missing out on any of the prayers. There are proper places made for congregational prayers at all these entertainment places and massive respect is shown during the prayer times Dammam, Saudi Arabia.
Some of the fun and adventurous places to see in Dammam are Coral Island, Dolphin Village, Sea Front and Cobra Amusement park among others. Most of the time anyone who is in Saudi Arabia visits the holy cities of Makkah and Madinah. Cities like Dammam are often not visited but you can plan a trip which also has Dammam in it too so that you can see another side of the country too. There would be no problem at all regarding not praying on time as prayer times Dammam, Saudi Arabia (اوقات الصلاة في الدمام السعودية) is something which is strictly followed everywhere by the locals, the admin and of course the management of all these adventurous places. One truly feels comfortable and at home in Dammam as the city has a very homely vibe that is excellent for a family vacation.
Weather-wise it is best if you do not visit Dammam in the extreme summer, as usual, the temperatures are a bit high in the gulf. This, however, does not mean that there is not even any month during which you can visit Dammam. Winter months are actually pretty good to visit Dammam and have fun in all these adventures places that the city has to offer. The best thing is that you will not have to compromise on any of your prayers due to the religious following of the prayer time Dammam. Always keep in mind that no matter how busy you are or how engrossed you are in entertainment, the idea is always to make sure that you do not miss out on any of the compulsory prayers (Fajr, Dhuhr, Asr, Maghrib, and Isha) five times a day.
Numbers of Rakats in Five Daily Prayers (Salat, Salah) and Jummah
| | | |
| --- | --- | --- |
| Prayer (صلاة) | Rakat | Total |
| Fajr | 2 Sunnah + 2 Fard | 4 |
| Dhuhr | 4 Sunnah + 4 Fard + 2 Sunnah + 2 Nafl | 12 |
| Asr | 4 Sunnah + 4 Fard | 8 |
| Maghrib | 3 Fard + 2 Sunnah + 2 Nafl | 7 |
| Isha | 4 Sunnah + 4 Fard + 2 Sunnah + 2 Nafl +3 Witr + 2 Nafl | 17 |
| Jummah | 4 Sunnah + 2 Fard + 4 Sunnah + 2 Sunnah + 2 Nfl | 14 |
Fajr prayer (صلاة الفجر): Before sunrise according to Dammam prayer times (اوقات الصلاة في الدمام).
Dhuhr prayer (صلاة الظهر): In the afternoon.
Asr prayer (صلاة العصر): Following Dhuhur, in the evening.
Maghrib prayer (صلاة المغرب): Before sunset, according to Islamic prayer timing in Dammam (اوقات الصلاة في الدمام)
Isha prayer (صلاة العشاء): After sunset, at night.
Islamic Prayer Timing Calculation
Standard Time Zone:
 UTC+03:00 hours
Country:
Saudi Arabia
Geographic Coordinates Of Dammam
Latitude:
 26.3927° N
Longitude:
 49.9777° E
Muslim Prayer Times Dammam 2019 (اوقات الصلاة في الدمام ٢٠١٩)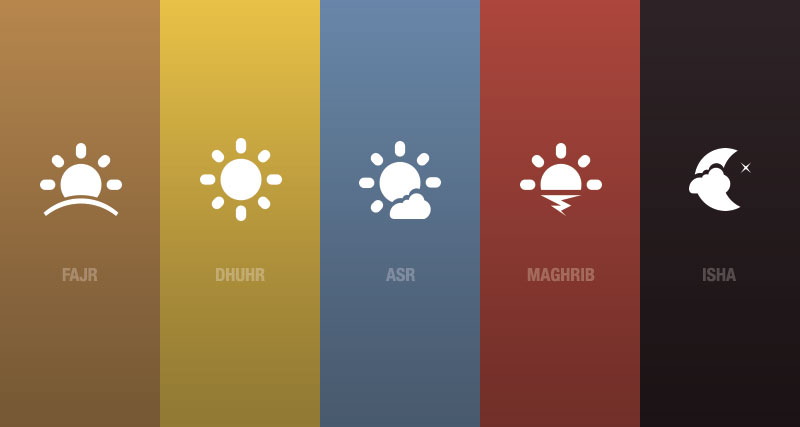 Asr Methods
Standard: Shafii, Maliki, Jafari and Hanbali (shadow factor = 1)
Hanafi:Hanfi school of tought (shadow factor = 2)
Dammam, Saudi Arabia Qibla Direction
Qibla direction of Dammam, Saudi Arabia is 244.15 degrees from North clockwise.