Madinah is that one place that is very close to the hearts of Muslims everywhere. The very essence and feel of that city are very different from any other holy city in the world. What adds to the warmth and beauty of this historically very rich city is the respect it has to offer towards praying on time and that too in the congregation. Islamic Prayer times Madinah are held in the highest regard not just amongst those who are visiting, but also amongst all those who are residing in Madinah or somewhere nearby within the vicinity of Saudi Arabia. Some people believe that feel so emotionally attracted to the city of Madinah that they wish they did not ever have to leave.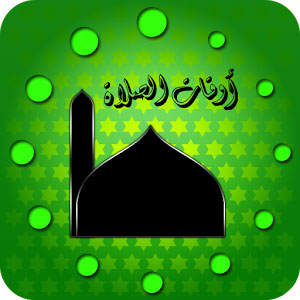 The reason for all this love that Muslims shower upon Madinah is that they feel extremely close to their Islamic roots when visiting Madinah, Saudi Arabia. The lessons that had been taught in the Holy Quran that everyone grew listening to, the stories of the life of the Holy Prophet Muhammad (PBUH) all come in front of your eyes and you begin t wish Allah could take you back to that time. The beauty also lies in the slightly more greener terrain of the Madinah too as it is not so much filled with concrete new age modern architecture. The preservation of old architecture still remains a significant part of the aura of Madinah. When you see all this and in the background, whenever it is time for the Azaan to be called out around prayer times Madinah (اوقات صلاة المدينة المنورة), you feel something that is larger than life itself.
Since this city so religiously and culturally rich, it is very important that you as tourists or as locals respect whatever traditions the locals of Madinah have. One of the main ones they follow is hospitality. Everyone in Madinah is very friendly towards people who have come from all over the world on the holiest and beautiful pilgrimage. Apart from that they strongly believe in the congregational prayers but on the accurate time. This is why a great deal of importance is given to prayer times Madina, Saudi Arabia. People keep all sorts of alarms and notifications with them despite there being a lot of mosques from where the Azaan could be called out 5 times during the day.
Try and follow the prayer times Madinah (اوقات الصلاة في المدينة المنورة) as strictly as you can. The reason for this is not just religious reward or happiness in the hereafter. It also greatly reflects upon your outlook towards life and how much importance you give to things like Islamic injunctions. One should always remember that being closer to Allah is always helpful and one way of getting closer to him (it is the simplest and most effective way too) is to offer prayers. All those who follow prayer times Madinah and offer their 5 prayers (Fajr, Dhuhr, Asr, Maghrib, and Isha) on time every day. Cannot even imagine a routine where namaz does not have a spot. Always think of the bigger picture while pleasing Allah whenever you feel you are lacking behind in life.
Numbers of Rakats in Five Daily Prayers (Salat, Salah) and Jummah
| | | |
| --- | --- | --- |
| Prayer (صلاة) | Rakat | Total |
| Fajr | 2 Sunnah + 2 Fard | 4 |
| Dhuhr | 4 Sunnah + 4 Fard + 2 Sunnah + 2 Nafl | 12 |
| Asr | 4 Sunnah + 4 Fard | 8 |
| Maghrib | 3 Fard + 2 Sunnah + 2 Nafl | 7 |
| Isha | 4 Sunnah + 4 Fard + 2 Sunnah + 2 Nafl +3 Witr + 2 Nafl | 17 |
| Jummah | 4 Sunnah + 2 Fard + 4 Sunnah + 2 Sunnah + 2 Nfl | 14 |
Fajr prayer (صلاة الفجر): Before sunrise according to Madinah prayer times (اوقات صلاة المدينة المنورة).
Dhuhr prayer (صلاة الظهر): In the afternoon.
Asr prayer (صلاة العصر): Following Dhuhur, in the evening.
Maghrib prayer (صلاة المغرب): Before sunset, according to Islamic prayer timing in Madinah (اوقات الصلاة في المدينة المنورة)
Isha prayer (صلاة العشاء): After sunset, at night.
Islamic Prayer Timing Calculation
Standard Time Zone:
 UTC+03:00 hours
Country:
Saudi Arabia
Geographic Coordinates Of Madinah
Latitude:
 24.5247° N
Longitude:
 39.5692° E
Prayer Times Madinah, Saudi Arabia 2019 (اوقات الصلاة في المدينة المنورة ٢٠١٩)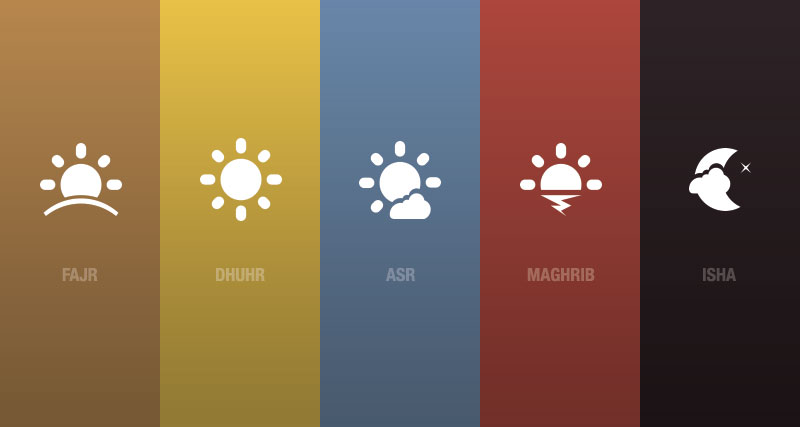 Asr Methods
Standard: Shafii, Maliki, Jafari and Hanbali (shadow factor = 1)
Hanafi:Hanfi school of tought (shadow factor = 2)
Madinah, Saudi Arabia Qibla Direction
Qibla direction of Madinah, Saudi Arabia is 176.29 degrees from North clockwise.