Find out complete Ramadan-ul-Mubarak Sehri-o-Iftari timing 2019 for Riyadh, Saudi Arabia with date and Sehr o Iftar time. Riyadhprayertimes.com offers Riyadh Ramadan calendar 2019. Ramadan-ul-Mubarak is the month of Fasting for all Muslim around the World. Ramadan-ul-Mubarak is the 9th month in our Islamic Hijri calendar.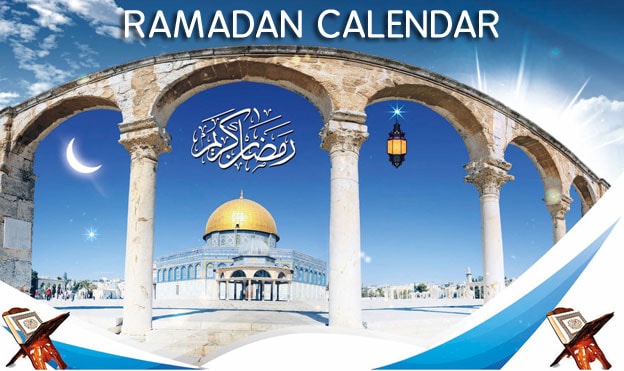 Riyadh, Saudi Arabia Ramadan Fasting Calendar starting and ending date: 5th May 2019 till 4th June 2019.
Riyadh Ramadan Calendar 2019 (Sehr-o-Iftar)

Note: For safety add 5 minutes after the start time and subtract 5 minutes from ending time for Sehri and all prayer times; add only 2 minutes after start time for Maghrib & Iftar.